INMEX SMM India 2017 was a great success and Pratex Power Vision would like to send out a big thank you to colleagues, partners, clients and industry leaders from 32 countries. Once again INMEX has proved to be an unrivalled venue and allowed us to demonstrate not only our 100 years' experience in power generation and marine diesel engines, but also our expertise in advanced glazing systems for both military and civilian application.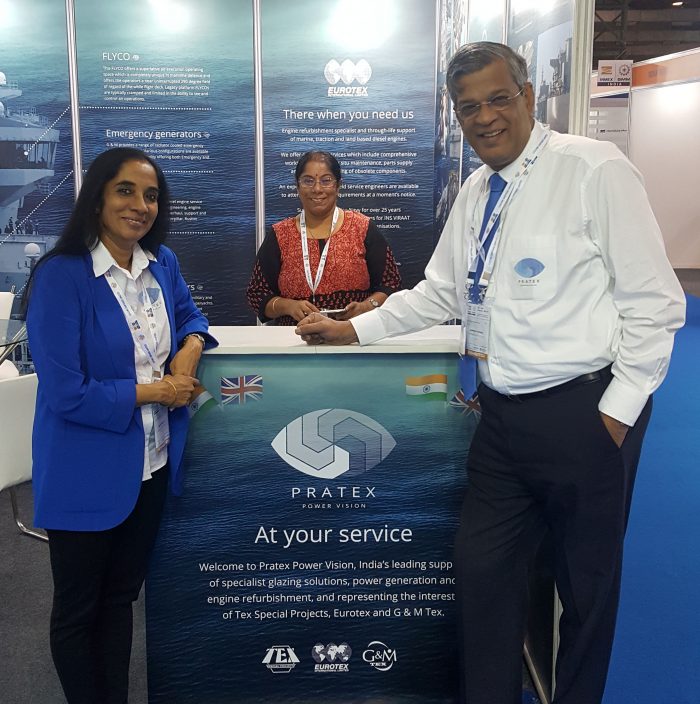 The Pratex Power Vision stand featured UK's Royal Navy Queen Elizabeth Class Aircraft Carrier, the biggest and most powerful warship ever constructed for the Royal Navy, and showcased the technologically advanced FLYCO (Flying Control Room) designed and manufactured by our very own Tex Special Projects Division. In recognition of the contribution to both the project and the innovation of such an advance in glazing for the maritime environment, Tex Special Projects were awarded the industry coveted BAE Systems Design Award.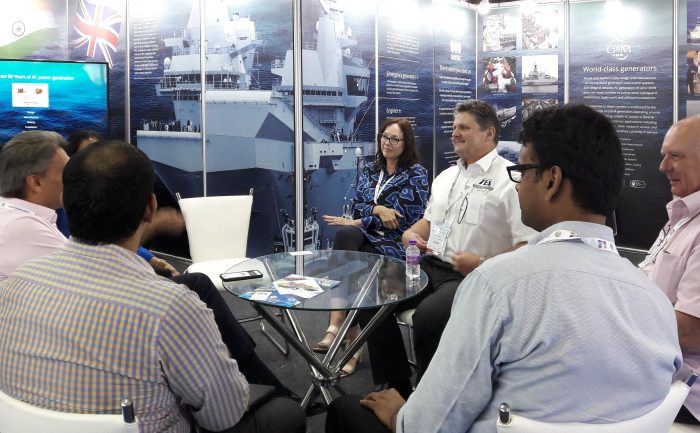 Key members from the Pratex Group were able to attend (see picture at top of page) including (from left to right) Shankar Mathur (Director, Pratex Power Vision), Ratee Prasad (Managing Director, Pratex Power Vision), Amanda Ritchie (Technical Consultant), Stephen Codd (Managing Director, Eurotex International), David Ritchie (Technical Consultant, Tex Special Projects), and Greg Chadwick (Managing Director, G&M Tex).